PADI Divemaster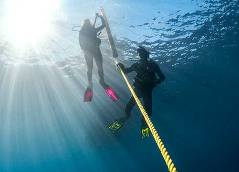 Train With Dive In Cyprus to become a PADI Divemaster.
How to take the first steps to become A PADI Professional.
PADI Instructor Development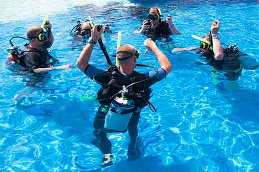 PADI IDC In Cyprus with Dive In.
Click Here To For Information on becoming an Open Water Instructor.
PADI IDC Dates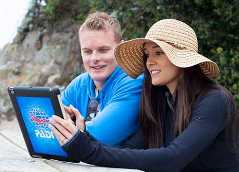 Click Here For Dive In Limassol 2021 IDC and PADI IE Dates.
How To Become a PADI Assistant Instructor In Cyprus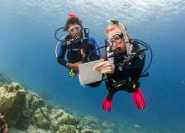 A PADI Assistant Instructor is one level up from being a PADI Divemaster, and one level below that of a PADI Instructor. At this level you are able to do more than a PADI Divemaster, as you would expect as your knowledge and experience has grown.
A PADI Assistant Instructor does not need to attend and IDC, as all you extra training is provided by a PADI Staff Instructor, rather than a PADI Course Director. For this reason, we conduct The Assistant Instructor Courses at our Limassol base and the Course can be done right across the year.
As a PADI Assistant Instructor, your basic diving skills will need to be honed, to an enhanced demonstration standard, this is the continuing education within the PADI system of Professional Development. You will conduct water skills, as well as be tested further on the PADI Standards.
Prerequisites
You must be 18 years old, a certified diver for at least 6 months, be a PADI Divemaster, up to date with Emergency First Response Primary and Secondary Care, and have at least 60 logged dives with experience in night diving, deep diving and underwater navigation.
You must also be fit to dive, and submit a medical statement.
(Download Medical Statement Here)
Once you have passed Assistant Instructor you will be able to:
1. Present the knowledge development elaboration for any PADI Diver course under the instructor's indirect supervision. The instructor personally assesses student knowledge development.
2. Present initial skills training under the instructor's direct supervision during confined water dives.
3. Conduct open water surface skill evaluations during Open Water Diver course dives under the instructor's indirect supervision.
4. Teach and certify Peak Performance Buoyancy Specialty Divers under the direction of an instructor.
5. Independently teach the Project AWARE (nondiving) Specialty course.
6. Independently teach the AWARE - Coral Reef Conservation (nondiving) Specialty course.
7. Independently conduct Discover Scuba Diving in a pool or confined water.
8. Independently conduct Bubblemaker programs.
9. Independently conduct PADI Seal Team AquaMissions.
10. Teach and certify divers in specialty courses that don't include dives after completing Specialty Instructor Training courses and earning Specialty Instructor ratings for such specialties.
11. After completing the corresponding instructor training and earning Specialty Instructor ratings, conduct Digital Underwater Photographer specialty courses under the direction of a PADI Instructor.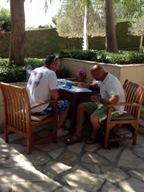 We will to respond to you with in 24 hrs