PADI Divemaster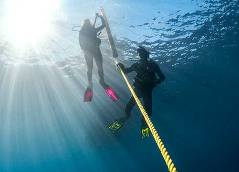 Train With Dive In Cyprus to become a PADI Divemaster.
How to take the first steps to become A PADI Professional.
PADI Instructor Development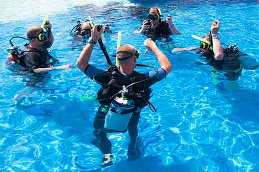 PADI IDC In Cyprus with Dive In.
Click Here To For Information on becoming an Open Water Instructor.
PADI IDC Dates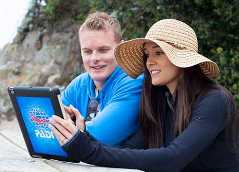 Click Here For Dive In Limassol 2021 IDC and PADI IE Dates.
PADI IDC'S At Dive In
How To Become A PADI Instructor In Cyprus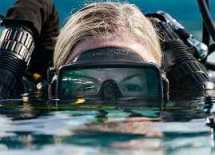 At Dive In, Cyprus we offer at least 4 Instructor Development Courses (IDC) each year culminating with the PADI Instructor Examination (IE). Our IDC's are held over 15 days, with a final 2 days for the IE. (See the dates here)
The first 3 days are preparation days with our in house Course Director, assessing your knowledge and assisting on any gaps you may have before starting the full IDC Programme, at this point, we are able to certify you as a PADI Assistant Instructor if you are not already certified.
The next 7 days consist of lectures on the PADI system of teaching, this is not a one way street and the candidates will be expected to prepare and deliver presentations, as practice for the IE. Candidates will also learn about marketing PADI Courses as well as how to teach the full PADI range of Courses. Each day will also consist of in water skills presentations, both in Confined as well as Open Water drilling and mentoring candidates on how best to demonstrate all the necessary skills to future students.
The next 5 days we complete the Emergency First Response (EFR) Instructor Course and prepare you with 5 Specialty Instructor ratings, this is our Master Scuba Diver Trainer (MSDT) Preparation. Once becoming an Open Water Scuba Instructor (OWSI) and having certified 25 Students, you will be able to apply for the MSDT rating.
The final 2 days is the IE, a PADI Instructor Examiner will fly in to conduct the exams, on the first day theory exams, PADI Standards exam, followed by your Confined Water Presentations, and then back to the classroom for your presentations, on the subjects chosen at random by yourselves. A full day!!! The last day will be your Open Water Presentations, with any make ups should you need them from the exams. The day finishes with the presentation of your OWSI Certificates to the passing candidates.
The whole experience, is not easy, you will work hard and spend evenings preparing for the next day, ....but it will be worth it to know you have been fully prepared as an OWSI to secure a job as a PADI Professional with the indepth training that Dive In provides. That is why we have trained over 1,500 Instructors who are now working all over The World sharing their love of Scuba Diving.
Prerequisite
You must be 18 years old, a certified diver for at least 6 months, a PADI Divemaster, be up to date with Emergency First Response Primary and Secondary Care, and have at least 60 logged dives, with experience in night diving, deep diving and underwater navigation with 100 logged dives before getting your certification.
You must also be fit to dive, you can download the medical statement below and submit it to us in advance.
Please contact us directly, if you are looking to cross over to PADI from another Scuba Diving Agency, or if you are short of the 100 logged dives exit requirement for advice.